From "Clue: The Musical"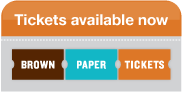 Patriot Players is a performing troupe at Patrick Henry Community College that offers local students and community members the opportunity to;
(1) engage in a structured performing arts environment,
(2) broaden artistic talent, and
(3) offer college educational opportunities and elective credits to rising 10th through 12th grade students and community members 18 years old or older.
"Remember: At PHCC everyone is either a STUDENT or a POTENTIAL STUDENT, so we would love to have you consider being part of this collegiate performing arts program!"
– Dr. Angeline Godwin (PHCC President)
PHCC supports all performing arts in its service region and looks to add value to existing programs and efforts.
PHCC Patriot Players: 276-638-8777 ext. 0460:
Artistic Director and Director of Programs: Devin Pendleton:
Community Outreach Director: Jane Leizer:
Course Instructor: Joyce Staples:
If you want information or have questions email .
Continue to check back for additional information! Would you like to get involved?
Feel free to contact us at (276) 638-8777 X/ 0460 or email us at .
Like us on Facebook!


See photosof the
Patriot Players.